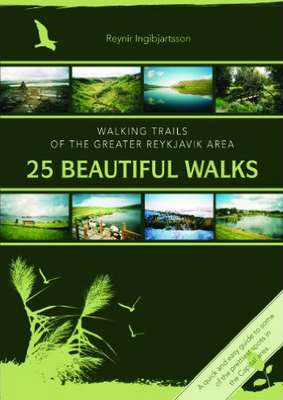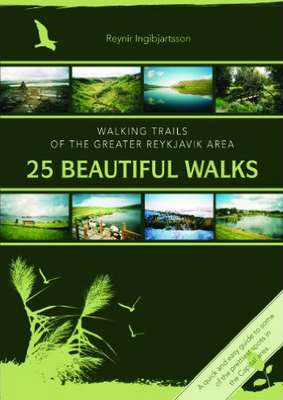 25 Beautiful walks – Reykjavík
This book 25 Beautiful Walks, brings us closer to the nature around us. It contains a description of 25 circular walks in and around Reykjavík. These are all relatively short and easy walks of not more than one hour each with a choice between a short and long version. All the starting points are easily accessible by car and most are accessible by public transport.
The walks are mostly at the edges of town, along the shore, in valleys along river banks and lakes, where there is peace and quiet. Quite a few of the walks run through bird watcher´s paradises and the wide mountain view is always a joy. These walks are designed to meet the needs of the busy urbanite who´s never got much time to spare, but longs for a breath of fresh air every now and then.
The author, Reynir Ingibjartsson, is a well known rambler and a connoisseur of the Reykjavík area. He has written a lot about walking in Iceland and the book is full of interesting information about history and the flora and the fauna of the areas of the walks.
With every walk there is a map describing the route and information about how to get to the starting point. For those who live in the area this book presents a welcome break from the same old walk, and for tourists it is an easy guide to an enjoyable encounter with the many places in Reykjavík where nature is still unspoilt.
---